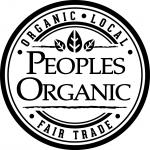 , at the entrance to Concourse E
About this location
Savor a pre-flight meal at Peoples Organic, where passion for wholesome, mouthwatering cuisine meets a commitment to supporting local farmers and sustainable food practices. With sweeping views of the airfield, this culinary haven is renowned for its dedication to serving the freshest, most flavorful dishes made with locally sourced, organic ingredients.
Savory starters like a hummus tartine, avocado toast, or wings
Sandwiches and wraps
Burgers with grass-fed beef, turkey, or Beyond Burger patties
Hearty salads and macro bowls 
A full bar with wine, beer, and carefully crafted cocktails 
Coffee bar and pastries 
A bountiful selection of vegan, vegetarian and gluten-free options
Breakfast served until 10:30 a.m.