Jul 18, 2019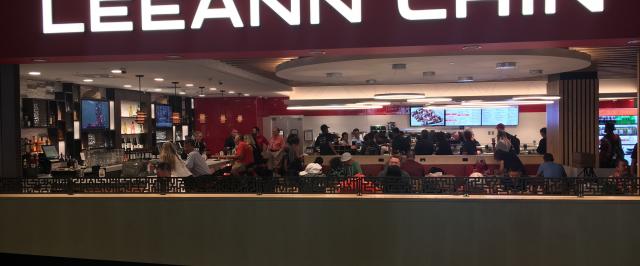 A long-time mainstay of the Twin Cities' dining scene – Leeann Chin – opened at Minneapolis-St. Paul International Airport this week.
The Asian quick-service restaurant at MSP has a number of "firsts" for any Leeann Chin location, including a full bar, a breakfast menu and sushi.
The breakfast menu includes scrambled eggs with fried rice, Banh Mi breakfast sandwiches and add-ons including stir fried breakfast potatoes.
The restaurant's sushi-on-the-fly will include a variety of hand-rolled specialty rolls. The location will also have Red Cherry, which is Leeann Chin's own brand of frozen yogurt.
The chain's headquarters are in Bloomington, Minn. and its namesake, the late Leeann Chin, founded the popular restaurant chain in 1980. Today there are more than 50 locations in Minnesota, the Dakotas, Iowa and Wisconsin. There's also a Leeann Chin at one other airport -- Baltimore-Washington International.
MSP's Leeann Chin is located near the junction of Concourse C and Concourse D in Terminal 1, just inside the North Security Checkpoint. Hours of operation are 5 a.m. to 9 p.m.