When you travel with confidence, everyone wins! We are here to ensure your journey through MSP is safe, stress-free, and fun. Whether you are catching a flight or picking up a friend, plan your route using the guide below or download our quick tips.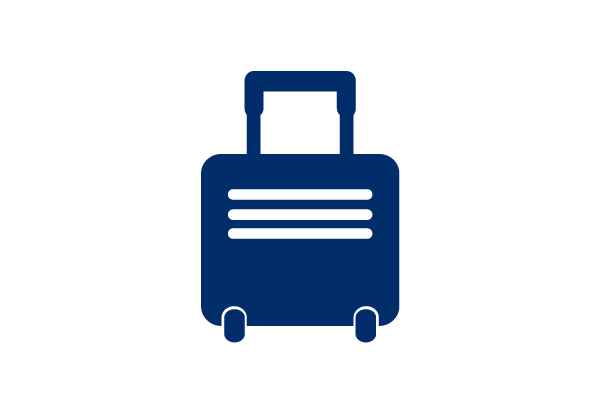 Prepared
Before arriving at MSP, take command of your journey by planning ahead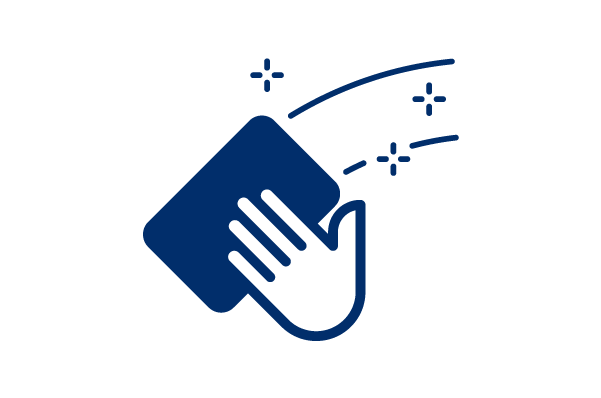 Safe
As you enter MSP, our primary focus is your safety and security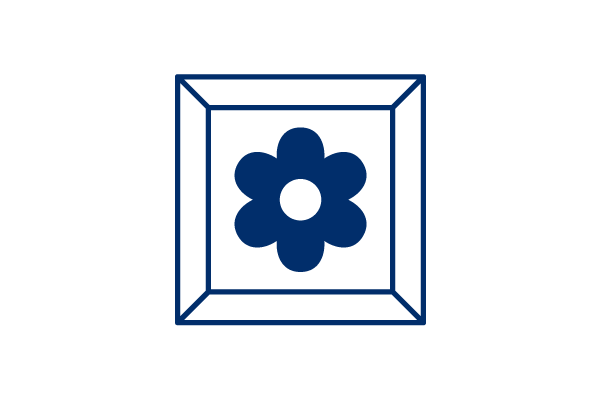 Inspired
Once inside, MSP features art exhibits to stir your imagination and dining options to satisfy your cravings.
Before You Go
Do Your Research
Packing Tips
Pack loose items, such as snacks, in smaller bags to accelerate the screening process.
Utilize this checklist from the TSA to ensure compliance.
Gather PPE items you would like to have at-hand.
Leverage Technology
Getting to the Airport
Before heading to the airport, make sure to know which terminal your flight is departing from. Plan to arrive at the airport two hours before a domestic flight and three hours before an international flight.
Driving and Parking at MSP
Hourly and Daily parking is available at Terminal 1, Terminal 2, and the Quick Ride Ramp. There is free light rail service connecting the two terminals. For stays over 24 hours, you can prebook your parking now and save $2 per day.
Valet is available at Terminal 1; follow the overhead signs on the inbound roadway.
Light Rail or Bus
Check the most recent schedule to plan your ride. Face coverings are required while riding on Metro Transit.
Getting Dropped Off
If you need to check baggage or get your boarding pass, follow the overhead signs to find your airline. Only the traveler should exit the vehicle and enter the terminal during both pick-ups and drop-offs.
Airport Shuttles
Scheduled bus, van, and limousine services are provided by several companies at MSP. Ticket counters for van and limousine services are located in the Transit Center on Level 1 of the Silver Ramp at Terminal 1. Advance reservations are highly recommended for out-of-town service. Please contact the individual companies directly for rates, routes and other information. Visit this page for more information and to reserve your transportation to MSP.
Accessibility
Thinking Forward. Rising Above.
We are on a mission to become the most accessible airport in the world. Our goal is to anticipate the needs of all travelers to make a trip go more smoothly. We offer many specialized programs and accessibility services – everything from visual paging to spacious restrooms to virtual vision assistance. 
Learn more about Accessibility at MSP. 
We are committed to providing equitable access. If you have additional questions, please reach out to your airline or our Customer Communications Office.
ADA Policy and Complaint Procedure
Security Checkpoints
Our website has real-time security wait times and additional information to ensure a safe and efficient journey through security. Please arrive at MSP two hours before domestic flights and three hours prior to international travel. This allows for enough time to check your bags, be screened, and arrive at your gate.
Click here for more information on security screening at MSP Airport.
COVID-19 Response
In the wake of the COVID-19 pandemic, we have made a number of changes to keep our travelers and employees safe throughout the entire airport experience. We have ramped up cleaning and disinfecting procedures for all MSP touchpoints throughout Terminals 1 and 2. Our cleaning partner has established a formal COVID-19 response team and microbial remediation plan and is disinfecting touchpoints throughout public spaces. Focus areas include high-traffic restrooms, terminal seating, handrails, and food courts. In addition, we have placed hand sanitizers in many high-traffic locations throughout the terminals.
We are in daily contact with our many partners – from airlines to the local CDC, the Minnesota Department of Health, the Minnesota Governor's office, the Transportation Security Administration, and the U.S. Customs and Border Protection – to ensure MSP remains open and operating safely for the traveling public. Currently, facemasks are optional at MSP and we do not require proof of vaccination or a negative COVID-19 test to dine with us before or after your flight.
Travel Requirements
Follow all requirements of transportation operators (such as airlines, cruise lines, buses) and any local requirements, including mask-wearing, proof of vaccination, or testing at your destination.

Visit the CDC website for more information on both international and domestic travel.
Contactless Mobile Resources
MSP RESERVE
MSP passengers flying out of Terminal 2 may reserve a time at the TSA Security Checkpoint screening area through a new pilot program called MSP RESERVE. Participation in the MSP RESERVE program is optional and free for all Terminal 2 passengers. The service puts passengers in control of their airport journey while providing the same high standard of security as all TSA lanes - all without a paid membership!
Prebooked Parking
Experience hassle-free travel and secure your parking spot at MSP with our convenient prebook parking service. Save time, skip the stress, and capture the best rates by prebooking in advance.
MSP Order Now
MSP Order Now is the easiest way to order food online at Terminal 1! Browse a selection of restaurants throughout the terminal and place your order for takeout or delivery (available from 7 a.m. to 9:30 p.m.). 
Over at Terminal 2, passengers can bypass the lines by ordering ahead with their favorite restaurant.
Arts & Culture
MSP Airport and its partner, Airport Foundation MSP, work art into the design of our terminals, providing our guests numerous opportunities for rich visual experiences.
From mosaics that capture the natural beauty of the Upper Midwest, to visually stunning art installations that literally light up a room, you'll find a breadth of artistry at MSP.
The Aurora is an interactive art piece on two levels of Terminal 1 that greets you on the departures and arrivals level. Head down to arrivals to see and touch the "lakes" that allow guests to interact with the gleaming artwork overhead.
You can also stop by the airport's film screening room near Gate C18 to relax while you watch short films and award-winning documentaries.
Minnesota Nice
You don't have to look hard to find the Minnesota influences and flavors in our terminals.
Whether you're at the end of Concourse F, where you'll find the popular Hi-Lo Diner, or visiting the Blue Door Pub on Concourse A – with its tasty Blucy Burger -- excellent local dining options await.
Stone Arch bar and restaurant at the south end of Terminal 1's mall provides a mouth-watering list of Minnesota brew pub favorites, and a wide-ranging menu. Down Concourse E you'll also find LoLo American Kitchen, known for its craft cocktails and local food and refreshments.
Need a locally themed gift? Step across the mall to the Prince store, featuring unique gifts inspired by the life and music of the well-known Minnesota musician. Or stop by Minnesota State of Nice on the mall for gifts from local artisans.
Remember that several of the dining options at MSP offer great views of the airfield, including the food court in Terminal 1 and the Minnesota Wild Bar and Restaurant at Terminal 2.
Animal Ambassadors
A trip through MSP hardly feels complete without greeting one of our animal ambassadors. The Airport Foundation MSP coordinates the program that brings in registered therapy dogs (and one cat), along with their handlers, to ease travelers' minds and make the minutes before your flight melt away.
Watch for the animal ambassadors on the mall at Terminal 1 and be sure to say hello.
Travelers Assistance Program
Travelers Assistance, a program of the non-profit organization Airport Foundation MSP, is one of the airport's most visible resources for travelers and airport visitors. Below is a list of services provided by Travelers Assistance, designed to help you travel with confidence.
Information booths throughout the terminals are staffed by hundreds of volunteers dedicated to providing quality information and services to thousands of travelers every day. In addition to providing airport, airline, and tourism information, the information booths offer:

American Sign Language interpreting services.
Interpreter services for international travelers.
Special help for individuals who are elderly or disabled.
Infant supplies in times of emergency.

Go Guides: our qualified volunteers go mobile to assist airport travelers. You will recognize them by their vibrant green vests with the "Need Help?" emblem on the back!
Meet and Assist: we offer personalized 1:1 assistance for travelers with special needs who need help getting around the airport or during a connection.
Need Additional Help?
Have questions or need additional assistance? Travel confidently knowing that you can use this list of services and resources below to help you plan and navigate your journey through MSP.
Contact our Customer Communications Office at 612-726-5555 or pick up an airport assistance phone located throughout both terminals. Live agents are ready to serve you from 8 a.m. to 10 p.m.
Visit an information booth, located throughout the terminals. There is also an information desk on Level T at Terminal 1, staffed seven days a week, 6 a.m. – midnight.
Digital directories at both terminals are also a good option for retrieving information.
Check out our interactive map, providing contactless information and directions.
Printed materials are also available at the directory kiosks.